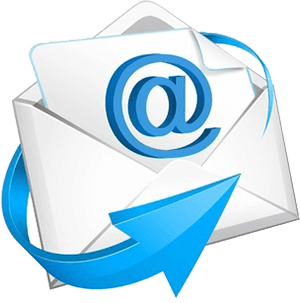 Free Consultation
Prefer to discuss your email enquiries with us in person?

Book a Free Consultation today by clicking the button below!
Not what you're looking for?
Stumbled onto the wrong page? Check out what other IT services we have to offer for Businesses!
JM Restart offer a variety of email services, whether you're constantly on the go or office-based, we will make sure you are kept up to date with your email correspondence.
We provide POP3, IMAP and hosted Microsoft Exchange services through Host Oven. POP3 and IMAP email services are designed for businesses who may only want simple & basic email functionality. For a more robust email solution, Microsoft Exchange is the answer for you whether hosted or onsite.
At JM Restart, we highly recommend Microsoft Exchange for businesses that require an email solution that is flexible and reliable. With Microsoft Exchange, there are different methods of integrating it into your current IT infrastructure. For an onsite solution, JM Restart sell Microsoft Exchange software and licenses for existing onsite servers or we can provide a Server with Microsoft Exchange installed.
With Hostoven you can get Microsoft Exchange as a hosted solution for a monthly or yearly cost. Visit Hostoven to find out more about Hosted Microsoft Exchange.
How can Microsoft Exchange benefit your business?
Emails setup on multiple devices such as your PC, laptop and smart phone will all stay synchronised.
Emails are stored on the server and are cached on client devices, meaning should you lose all the data on your PC you will not lose your emails.
Contacts can be synchronised across all devices.
Shared contacts and calendars can be setup.
Calendars can be sycronised across all devices.
Emails can be accessed anywhere via Outlook Web Access
Manage each other's mailboxes by granting exactly the rights you want over each mailbox.
Easily setup Out of Office messages via Outlook.
50GB mailboxes with Hosted Exchange
Mailbox size only limited by hard drives in the server with onsite installations *
Flexible reliable spam filtering
Online Email Archives, accessible anywhere, anytime.
*Note: Whilst with onsite exchange there is no specific mailbox size limit we do recommend keeping each mailbox 2GB or less for best performance.
Email Clients
At JM Restart, we have experience supporting POP3, IMAP, SMTP and Microsoft Exchange email protocols and services. Click on the logos below for more information about some of the email clients popular with businesses: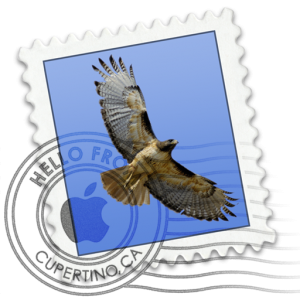 We also support a variety of other email clients such as:
Microsoft Exchange requires users to use Microsoft Outlook or Outlook Web Access as their email client, if you are using hosted Microsoft Exchange it is possible to rent Microsoft Outlook for an additional monthly cost.
Email Servers
We also have experience supporting and installing the following email servers:
Microsoft Exchange 2003, 2007, 2010 and 2013
Various third party POP3 and IMAP servers (supporting only)
Whether you require an onsite or hosted email service, JM Restart have the solution for you!
Whilst POP3/IMAP and Microsoft Exchange all come with basic spam filtering, JM Restart provide a business class spam filtering system to prevent both spam and viruses from reaching your inbox. This will protect you from even the smallest threats and allow you to focus on the important emails. We can suggest both reliable hosted cloud and onsite solutions.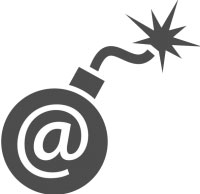 Hosted Microsoft Exchange can come with advanced spam filtering at an extra cost. And for an onsite solution, Trend Micro provide business ready spam filtering, included in their Security packages. JM Restart aim to support you with a solution that is suitable for your business. If neither of these options are right for you and you would like to meet with us to discuss what other solutions we can provide for you and your business, book a Free Consultation!